WE ARE HIRING
Request Your FREE Quote
Throw Away Your Ladder With The
K-Guard Leaf Free Gutter System!
Talk is cheap. Here is our Warranty. We Guarantee you won't find a better one ANYWHERE!
WORRY-FREE WARRANTY
1) Your K-Guard Gutter System Requires NO MAINTENANCE
2) In the unlikely event that your K-Guard Gutters ever clog, for the lifetime of your home, Clog Free Gutters of Ohio (CFG) will clean them for FREE.
3) If there are any defects in the installation of your K-Guard Leaf Free Gutter System, CFG will remedy them at NO COST TO YOU for the LIFETIME of your home.
4) If K-Guard's Exclusive Finish Guard Paint Finish on your K-Guard Leaf Free Gutter System were to chip, flake, or peel due to a manufacturing defect, CFG will refinish or replace them, at our discretion, at NO COST TO YOU for the LIFETIME of your home.
There are NO EXCLUSIONS on ANY of these CFG Warranties, and ALL of these Warranties are Transferable for the LIFETIME of the property.
*To qualify as better, other warranty must be the official Warranty Document and must require No Maintenance and have No Disclaimers.
K-Guard Leaf Free Gutter Guards Will Never Clog
Employment Opportunities
K-Guard is Currently Accepting Applications!
Apply Today
SCHEDULE YOUR OWN APPOINTMENT
Take matters into your own hands! Use our convenient online appointment scheduler 24/7 to schedule an appointment for a FREE, NO-OBLIGATION estimate And Save 10%
Schedule Appointment
*for a limited time
Get Pre-Qualified TODAY!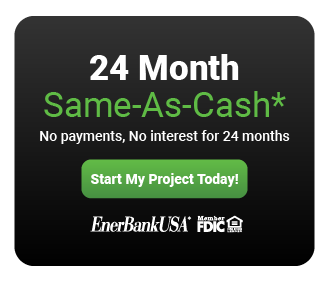 Why Should You Choose K-Guard For Your Home?
DURABILITY & STRENGTH
The lifespan of a K Guard Leaf Free Gutter system is practically unlimited. The base is made of heavy-duty aluminum that will not corrode. The coatings on the gutter and hood will last over 20 years, and the patented hangers give our gutters the strength to withstand virtually any weather conditions.
CAPACITY
K Guard Gutters are a full 5-inches wide which allows for more water to drain than our competitors, smaller inefficient systems. Our gutters also accommodate a larger, 3x4-inch K Guard downspout, which makes flushing out small particles and pieces of debris that may enter the system a breeze.
ATTRACTIVENESS
Talk about curb appeal! The smooth, curved appearance of a K Guard Gutter System compliments and adds beauty as well as curb appeal to your home as opposed to the sharp corners and vertical faces of other gutter systems. Not only do our gutters come in a variety of colors, but are also available in copper.
The K-Guard Leaf Free Gutter System
Unlike most leaf guard gutters, K Guard is a completely engineered, fully integrated, leaf free gutter protection system. No other leaf free gutters can offer the leaf protection, strength, durability, increased capacity and curb appeal of K Guard gutters. The K Guard leaf protection gutter system is built around high strength, patented all-weather polymer hangers set every 24 inches giving our system superior strength and durability. And because our gutters are a full 5-inches wide, they are able to drain more water than our competitors, smaller leaf guard gutters and leaf filter or mesh gutter covers. Our gutter system's smooth, curved appearance complements and adds beauty to your home. The professionally installed K Guard leaf free gutter protection system is so effective at keeping leaves and debris out of your gutters, we guarantee in writing that they will remain clog-free for the life of your home.
Make cleaning gutters a thing of the past and never climb up a ladder and put yourself or a family member in danger again.
K-Guard Cleveland Gives Back To Those Who Gave For Us!
Purple Heart Homes is a non-profit group that provides Disabled Veterans with safe, barrier-free living environments. Renovations are provided by local companies and volunteers at no cost to the Veteran as was done for Leo Robinson. K-Guard Cleveland donated a Gutter System on his home.