K-Guard, the Nations #1 Gutter Protection System, Is Made in the USA!
Stop Cleaning Your Gutters, Call TODAY (216) 777-1100
---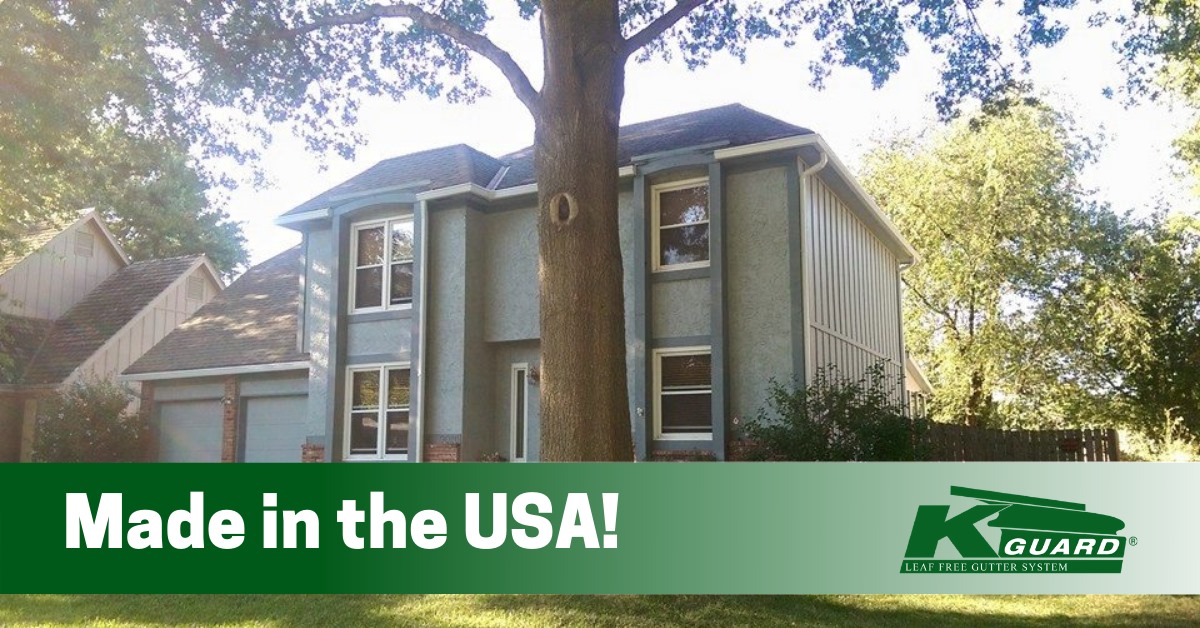 ---
Saving for a Rainy Day
The phrase "saving for a rainy day" was obviously coined by someone who knew the expenses associated with the fixing of home drainage problems.
With spring showers in the forecast, it's especially important to understand the connection between overflowing gutters and downspouts with damage to your home.
With a K-Guard Leaf Free Gutter System installed on your home, though, spring showers will be just one less thing to worry about.
---
Can Overflowing Gutters Damage My Home?
Even though overflowing gutters may not catch your immediate attention – they should. Frankly, the damage potentially being done to your home should cause alarm bells to ring.
Beyond the initial discoloration, rot, and warping of your gutters and roofline, the spillover rainwater will find its way to your home's foundation. This is where the real damage begins. As it overflows the soil, a shift can be created around your foundation, opening the floodgates to cracks and instability.
Costs associated with fixing water damage from overflowing gutters can easily run into thousands of dollars – and that's figuring conservatively.
---
Made in the USA!
The K-Guard system is built around our patented, high-strength all-weather polymer hangers set every 24 inches and heavy-duty aluminum. And best of all, K-Guard Gutters are made right here in the USA and constructed on-site by our installation experts!
---
Request Your FREE Quote Today